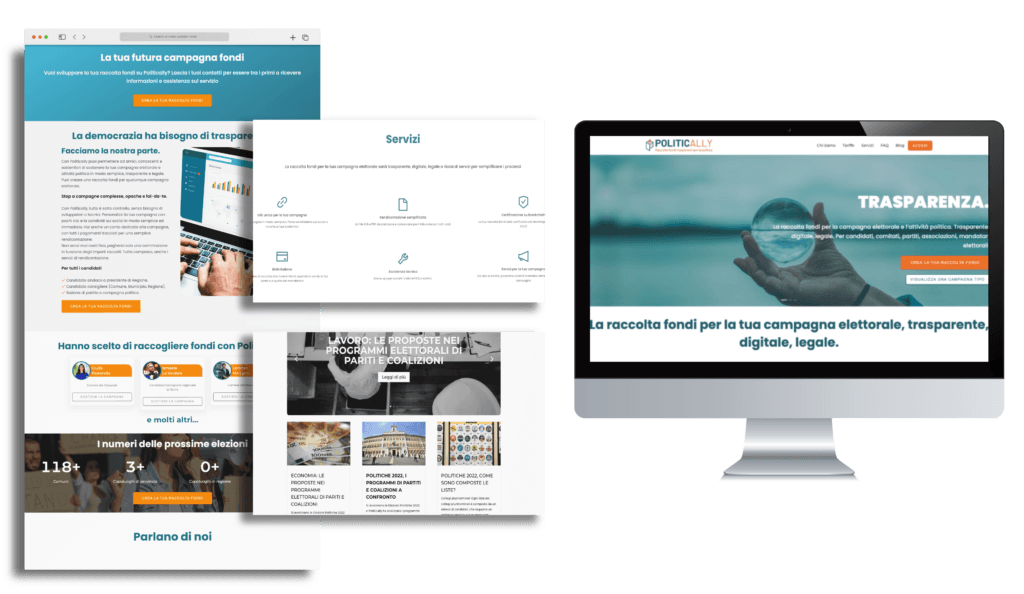 Politically is the first Italian digital platform dedicated to fundraising for electoral campaigns and political entities.
We believe in transparency, civic participation, and technology.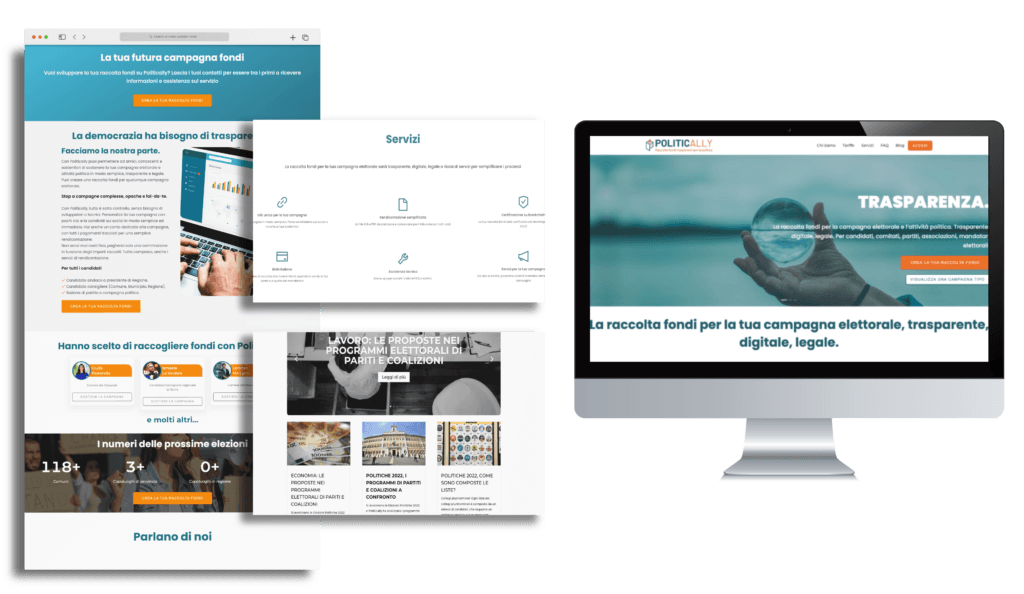 INDUSTRY
SaaS, Startups, Digital Products, Fintech, Donation Crowdfunding
SOLUTION
White label platforms | Crowdfunding & P2P lending
EMBEDDED FINANCE PROVIDER
Stripe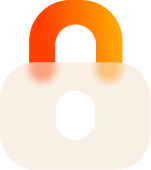 Politically is a benefit company, incubated by Fin+Tech, the fintech accelerator of born from an initiative of CDP Venture Capital SGR together with Digital Magics, Startupbootcamp, Fintech District, and SIA.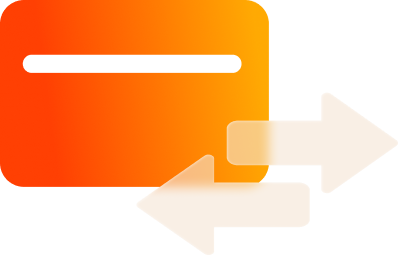 Political fundraising has always been controversial and risky. We had to scout different providers and support the request with detailed AML procedure to win the Stripe's acceptance.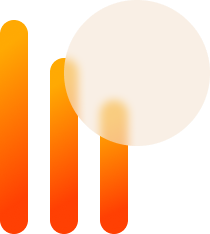 Many candidates and spin-doctors are using Politically to transparently raise their funds in recent elections.
In our technical solution, we used: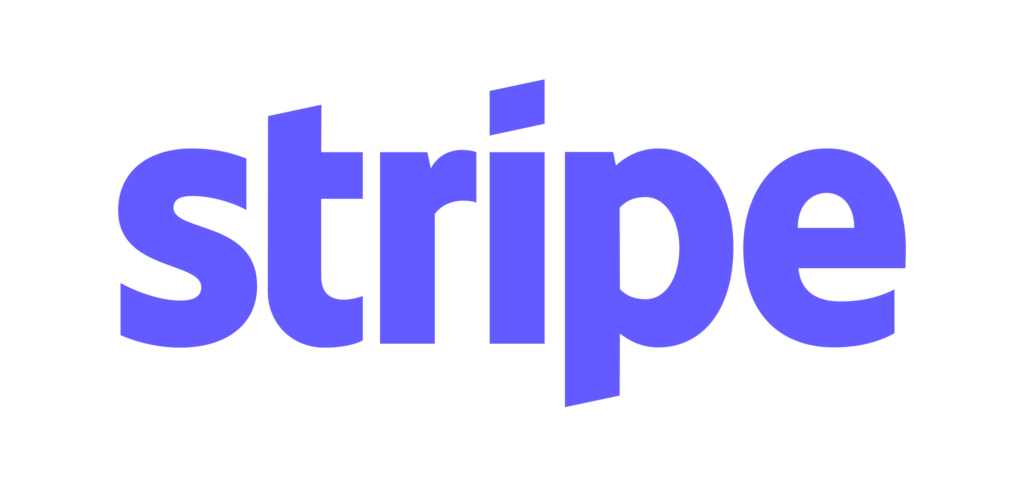 Stripe is the leading suite of payment APIs that support payment processing and online commerce solutions.

GrowishPay core business operations are handled primarily through an API called GwAPIv2. This API is consumed by GrowishPay's owned products and it is also offered as a licensed service for clients and partners.

React is a free and open-source front-end JavaScript library for building user interfaces based on UI components. It is maintained by Meta (formerly Facebook) and a community of individual developers and companies.[

Next.js is an open-source web development framework created by Vercel enabling React-based web applications with server-side rendering and generating static websites.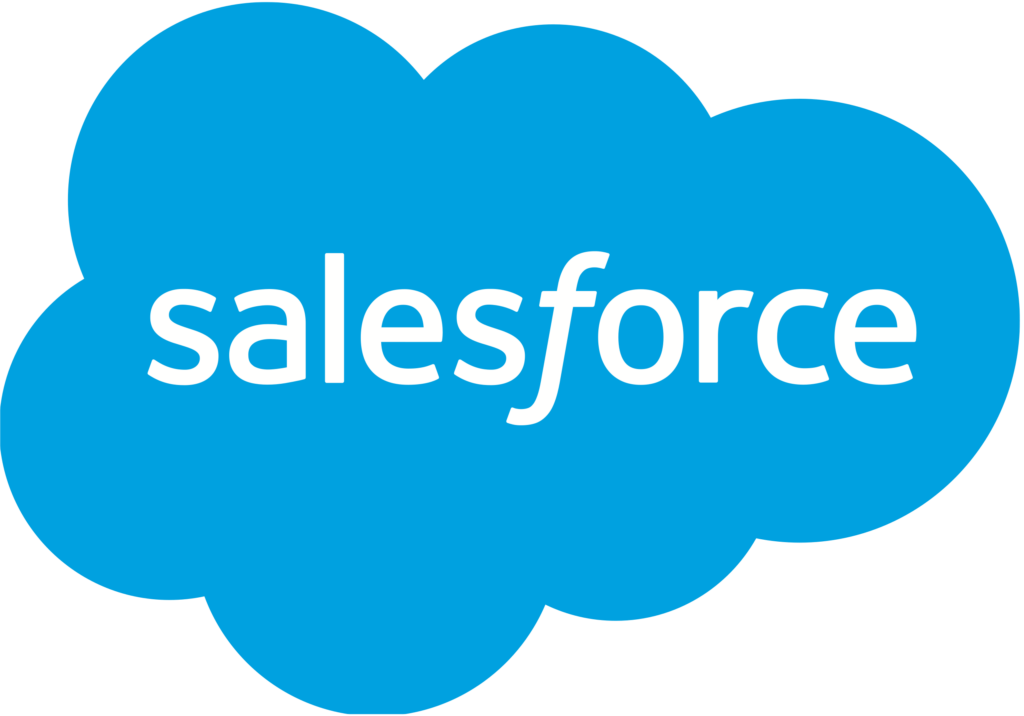 Salesforce provides customer relationship management (CRM) software and applications focused on sales, customer service, marketing automation, analytics, and application development.
Let's embed finance together!
Let us know your ideas and needs and we will be in touch shortly