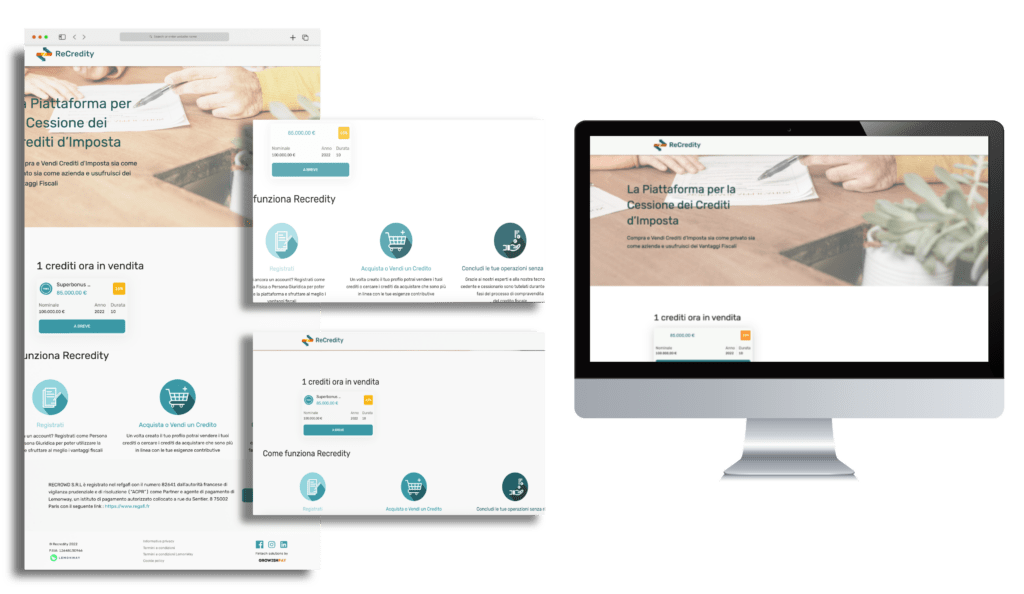 The marketplace of tax credits.
The platform that facilitates the buying and selling of tax credits between individuals and companies.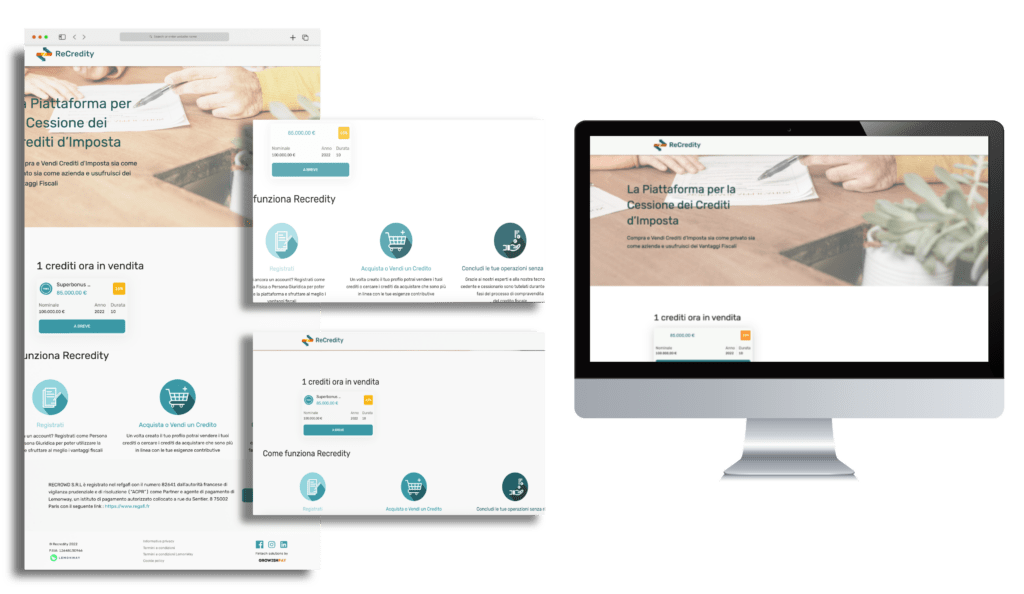 INDUSTRY
SaaS, Startups, Digital Products, Fintech, Lending Crowdfunding
SOLUTION
White label platforms | Crowdfunding & P2P lending
EMBEDDED FINANCE PROVIDER
Lemonway
PROJECT DURATION
4 – 5 months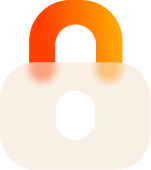 A young platform willing to differentiate from the market being "Investor First." From the website and project factsheets to the wallet or monthly update webinars, every PrePay tool has been designed to allow investors to make investments easily and securely.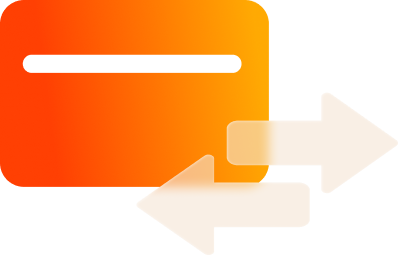 Very short time-to-market due to the imminent entry into force of the new ECSP regulation, in order to benefit from the transitional period. TheBuilder was the last platform to go live before Nov. 10th, 2021. After that, no other Italian platform has gone live for two years.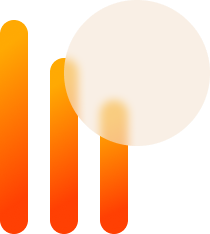 Due to the renounce of the original selected Payment Istitution, thanks to our middlelayer API with multiple connections, we were able to switch to a new Payment Institution (Lemonway) in 1 day, with no additional costs for the Client.
Let's embed finance together!
Parlaci della tua idea e di cosa hai bisogno, troveremo insieme la soluzione migliore.